In the pharmaceutical industry, customer relationship management is the key to driving more sales. Over the past decade, our era's technological advancements have allowed us to move past conventional ways in achieving this. One of the innovations specifically made for this industry is the CRM system.
Let's start by identifying what CRM is, what it does, and why you should invest in it.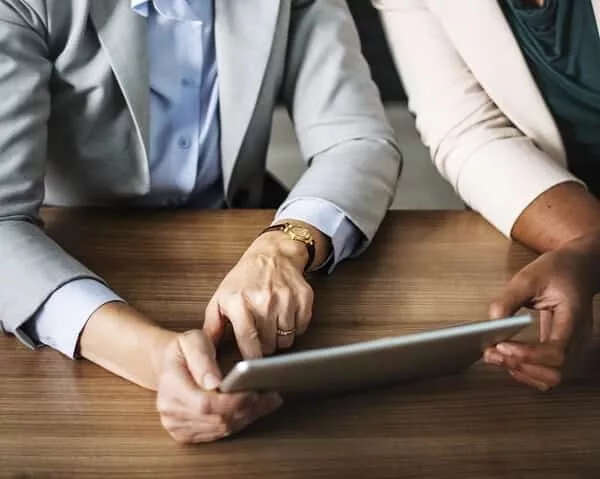 What is Customer Relationship Management (CRM)?
Customer Relationship Management (CRM) is an approach that supports the customer in a structured form as a means to develop sustainable and long-term relationships with both current and potential clients.
On the other hand, a CRM system is a technical software that supports the process steps associated with managing customer relationships. The system provides the user with a number of tools needed for CRM, most of which are actually based on a customer or lead database.
There have been a number of CRM projects in the pharmaceutical industry. Indeed, there is no doubt that quality customer service is crucial in every business. It is one of the main factors that drive sales and revenue. It reduces customer complaints and increases client satisfaction rates. In addition, reports from Digital Trends states that by properly optimizing your business' customer experience, you get to fully optimize the core activity of your business.
A number of CRM systems have allowed businesses to positively engage in their customers and potential clients. As a result, they have gained a competitive edge in the market. CRM systems are tools that will help you track customer activity, monitor any kind of interaction, and record necessary contact information.
If you are curious as to the other benefits of investing in a CRM system, read on.
Why Should Pharmaceutical Companies Invest in CRM?
On top of its role in the facilitation of a much better customer experience, CRM systems can also be utilized in a number of other ways, especially when it comes to the pharmaceutical industry.
In a report published by Finances Online, a number of business owners use CRM systems for contact management at a rate of 96%, lead nurturing at 65%, email marketing at 59%, sales forecasting at 59%, customer service at 9%, information management at 5%, and sales tracking at 2%.
Truly, CRM systems offer a number of advantages for businesses of all sizes and types. By investing in this type of software, you can effectively accelerate your sales without ever compromising the quality of your services.
Moreover, here are some of the top benefits of using a CRM system:
Improvement of Physician Engagement
When it comes to the pharmaceutical industry, the need for physician engagement is as high as ever. Keep in mind that medical tools and pharmaceutical sales teams are a field workforce with a number of products to sell. In addition, they also need to engage with physicians for new and ongoing business. Cloud CRM and other state-of-the-art mobile client apps have the capability to empower field sales reps with the needed product data as well as customer intelligence vital in generating more sales.
It is crucial that these reps tap into a number of back-end systems at which the sales' life cycle is in progress. You can take a look at what the sales team in every industry are doing. Nevertheless, the thing about sales reps in the pharmaceutical industry as well as in the field of science is that they are also tasked with monitoring strict compliance with a number of legal and regulatory guidelines.
Regular and Improved Reporting
Speaking of regulatory reporting, the pharmaceutical industry and the firms devoted to science and research tend to spend a lot of time and resources on external regulatory reporting and internal monitoring. These tasks can be quite overwhelming; thus, there are times when errors are inevitable.
Similar to monitoring the firm's strict compliance with a number of regulatory guidelines, CRM systems can greatly assist in providing consistent and quality reports in relation to call volumes, inventory management, and staffing management.
By investing in the use of CRM systems, you can effectively report to government agencies and streamline traceability; thus, eliminating and freeing strategic tasks for your staff.
Management of Any Unfavorable Event Reporting
The flexibility that CRM reporting brings enables a number of pharmaceutical businesses to track and monitor any adverse event (AE) reporting during the process of testing and producing any of their products and medications. Moreover, even the actual use of their medications will be highly monitored and tracked.
Conventionally, such event reporting systems were on premises and a bit of clunky. Thanks to the technological innovations of this century as well as the introduction of cloud-based CRM systems, pharmaceutical businesses can now create their very own customized AE tracking software. These tools are not only secured but can also be accessed at any time and anywhere by your employees and partners who are heavily involved in the pharmaceutical development process.
Proper Compliance Management
As explained earlier, businesses who are heavily involved in the pharmaceutical industry should make it a habit of ensuring they follow any regulatory guidelines.
There's just so much at risk if a pharmaceutical firm does not have proper compliance management. Moreover, there are a number of health care CRM systems that find their way into variation management, compliance monitoring, and a scale of medication trials as well as testing; all of which use the same techniques that sales reps use to properly segregate current and potential clients.
If you are heavily involved in the pharmaceutical industry, you would be happy to know that CRM systems feature a number of abilities such as dividing test subjects according to customer types, therapeutics, medical history, and geographies like regions.
With this in mind, CRM systems are an ideal choice for a number of government research labs because it uses a secure government cloud; thus, making it very compliant even with the highest federal government security standards.
Access to Deeper Insights Without Substantial Costs
In addition, a number of analytics tools and artificial intelligence (AI) are already joining today's cloud CRM systems. They are offering a lower barrier entry to data, insights, and other information necessary for pharmaceutical firms, especially those firms who have transitioned from proprietary systems to a completely open cloud CRM system.
Such tools and software give the life sciences as well as the pharmaceutical industry access to deeper insights without the need for substantial costs. All of these affect product development up to its testing process and sales.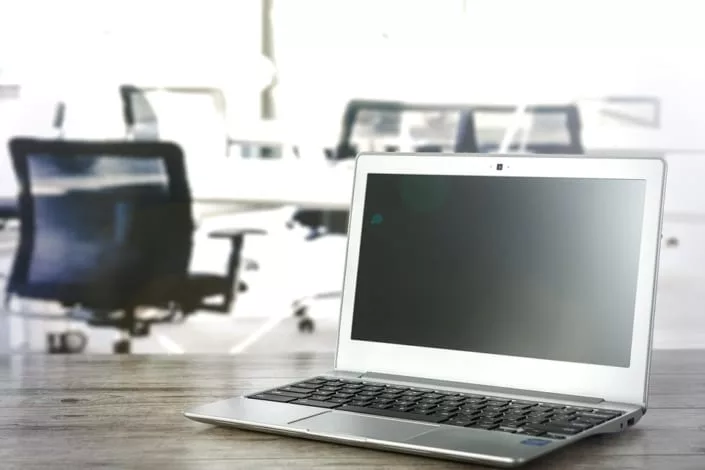 How Do You Select the Perfect CRM Solution For Your Company?
Before you proceed to the basics of CRM implementation, you have to ensure that your chosen CRM solution is the most ideal option for your company. With that in mind, the right CRM solution will help you generate more revenue and improve the quality of your business. A tool like this can also pool the necessary information as well as help you generate insights necessary for minimizing your firm's costs and gain a competitive advantage in the market.
With that in mind, selecting a good CRM solution for your company starts with defining your firm's business objectives. You must have a clear idea as to where your business is heading. Try to get the necessary input from your managers, users, as well as your IT staff. With this, you can effectively prepare a list of capabilities that you will need from your firm's ideal CRM platform.
In addition, you need to gauge the best possible method for deployment for your business. Of course, each method has its own set of pros and cons. Firms with large IT units as well as an adequate computing infrastructure may want to invest in an on-premise software since they need the hardware and resources necessary to run it.
You also need to find out and determine the product's level of scalability. CRM platforms should grow with your business. Do not make any hasty purchase decisions and always think in terms of long-term goals. Moreover, you need to be able to assess the product's value for money. Whatever product or services you invest in, it will always be affected by your budget. Thus, it is important that you perform ample research on whether or not the CRM platform is reliable and if the vendor is reputable.
What You Should Know Before CRM Implementation?
Now that you are equipped with the basics of what a CRM platform can do, what you can benefit from it, and how to properly select one, let's proceed to identify some of the pointers for reminder when implementing a particular CRM platform.
Do note that a CRM system is not necessarily a problem-solving tool for your business, which means that you should not rely on all of your firm's tasks to it. You and your team should also ensure that the factors outside the platform's roles and responsibilities are taken care of. Nonetheless, think of it as a supporting tool or a driving force that will aid you in achieving higher sales.
Remember, even with the best CRM platform, there is no definite solution that is perfect. When looking for a CRM system that will accompany and aid you in your business processes, don't aim for perfection – aim for a system that has more and better functionalities than the rest. It is important to set realistic and practical goals. Don't be too confident in the system that you'll rely on it to perform all tasks for your pharmaceutical firm.
Stemming from the previous point, the management should serve as a role model in using as well as backing the system. The platform is only as good as the user who operates and manages it.
When dealing with CRM systems, do note that there should always be a business owner handling and overseeing the processes and tasks. Do not simply rely on the IT department alone to operate the CRM system because there are certain decision-making process steps that need the attention of either the business owner or the management team.
Moreover, take into account all possible expenditures when investing in a CRM platform. Keep in mind that there is more to using CRM systems than just its license and acquisition cost. You can perform basic research on this or you can ask the vendor as to any hidden charges.
Lastly, speaking of expenses and costs, each CRM system or platform introduction has high initial costs. With that in mind, setting the firm's budget even before finding the best CRM platform to suit your business needs is a must. Nevertheless, always remember to take quality over price. Besides, with the mentioned benefits of CRM, it is advisable that pharmaceutical firms invest in the best of the best.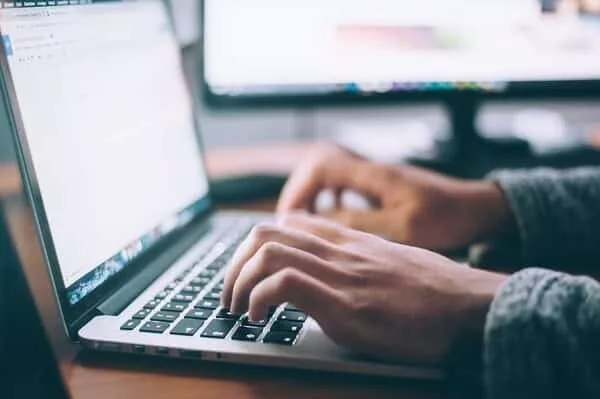 Final Thoughts
In the end, every CRM project can be a success; however, you can never really avoid failures. Moreover, do not focus too much on technology. Remember, the CRM system is there to support your firm's processes, from production to testing to sales. Make it a habit to always consider all of the aspects affected including a number of questions such as "What do you want to achieve with the system?" as well as "How do you effectively motivate your team?"
Truly, there are a number of reasons as to why a pharmaceutical firm would use a CRM platform; one of which lies in the many benefits it has to offer. On another note, even when all of the hurdles and challenges have already been removed, there are still those who will not be motivated to do their work efficiently. By using the CRM approach, the majority of the process steps are put into auto-pilot. Thus, this can actually serve as a good example of a role model when it comes to dealing with your firm's employees and business objectives.
Keep in mind that system acceptance is based on how the users understand it. While CRM platforms may present you with an endless number of possibilities, all of these possibilities and potentials are useless if your employees are not willing to learn the proper way of utilizing it.
Should you invest in a great CRM platform, it is crucial that you do not forget about your employees.