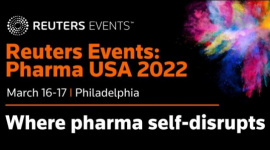 TikaMobile is a proud sponsor of Reuters' Pharma USA conference taking place March 16th-17th in Philadelphia, PA. Our CEO, Manish Sharma, and Senior Director of Client Engagement & Delivery, Hung Khuc, will be presenting on utilizing medical insight & outcomes to drive strategic KOL engagement plans and build meaningful relationships.
The main learning objectives you can expect from this presentation include:
How to develop effective strategies and objectives to obtain measurable outcomes for a Medical Affairs Launch Plan
Learn how to set up a laser focused strategic imperative, based on medical needs, to determine your outcomes framework
Create a strategic plan for MSLs to effectively identify KOLs, maximize engagement, and develop long-term relationships
Implement an appropriate system to capture insights and outcomes from KOL interactions to qualitatively showcase the impact of Medical Affairs
We look forward to attending, exhibiting, and presenting at the event and we hope to see you there!
For more information about the event, visit the conference website.
If you're interested in learning more about TikaMobile, contact us today to schedule a demo.