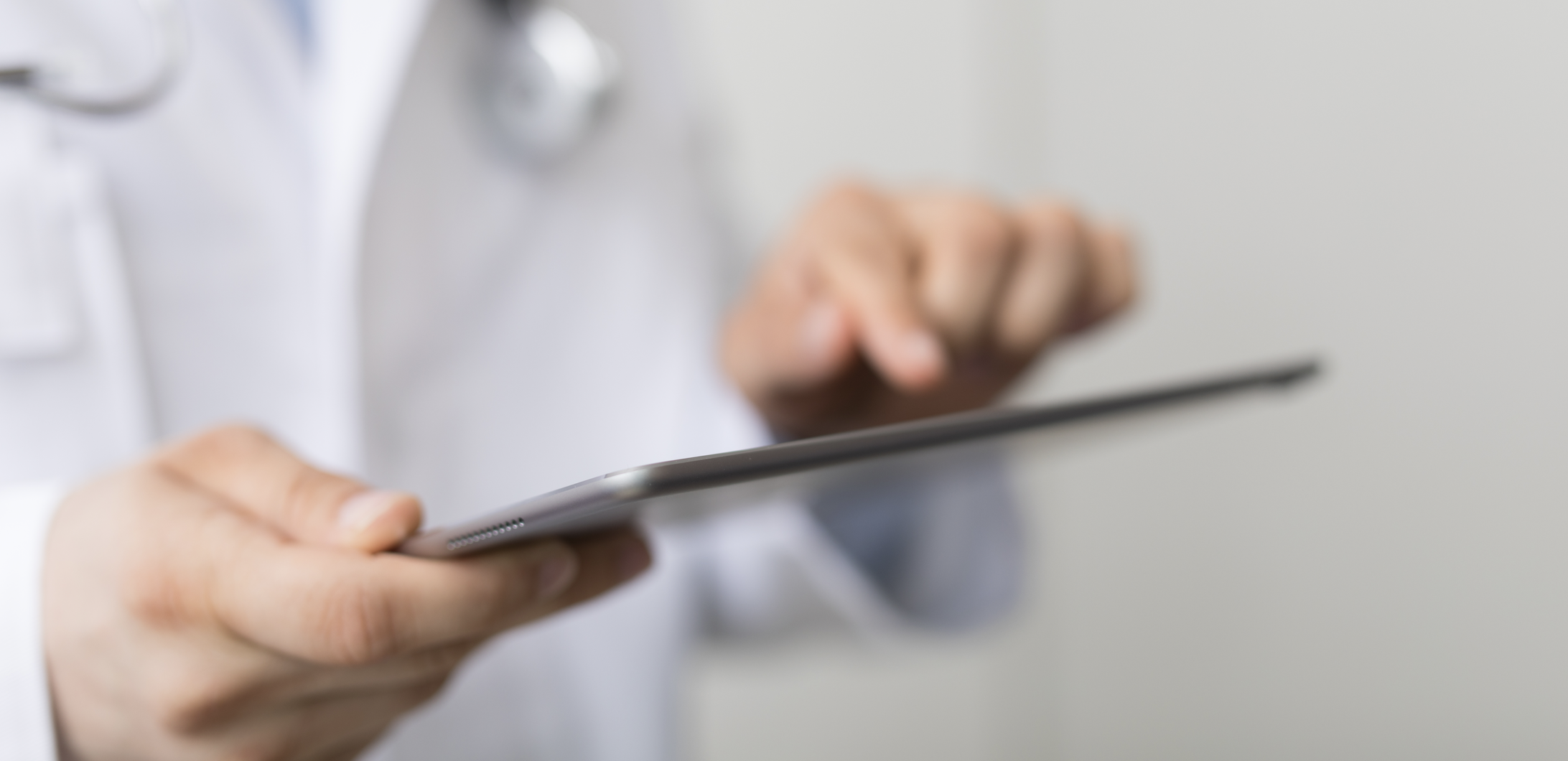 Field inventory management, including medical trunk stock and consignment inventory, is an important business practice for medical device manufacturers. These practices provide flexibility for hospitals and physicians to try new and existing products. For device manufacturers these can be critical, especially for newer economically unproven products where physicians might be reluctant to try Buy and Bill.
However, these practices come with their own challenges, often leading to blind spots for hospitals as well as manufacturers. For example, when a major device company launches a product such as a stent–drug coated balloon–a key priority is getting the product to strategic accounts where it is readily available for the surgeon during the procedure and for product training. For small accounts where consignment inventory is not often economically feasible, the company relies on trunk stock–a business practice where reps will often provide physicians with inventory they carry in their trunk for a procedure or for product training.
All these products in the supply chain put additional pressure on hospitals and manufacturers to create a balancing act between supply and demand. This can be especially challenging during product introduction where demand forecasts can easily be incorrect.
Medical Trunk Stock Inventory Management
Some products that are used every day might not get processed until weeks or even months later, leaving a huge hole in the visibility of inventory, and more importantly, hindering the ability to invoice customers.
With TikaDevice, a cloud-based SaaS solution for the Medical Device industry, managing inventory is not only possible, but more efficient, secure, and straightforward.
Medical device manufacturers face several challenges when attempting to implement full visibility into the chain of custody over this part of their inventory. Trunk stock poses many regulatory and financial risks as these medical devices are not cheap, and regulations require they are tracked. Furthermore, sales reps who are transporting these medical devices oversee the stock themselves, resulting in them spending less time selling and looking after their customers and more time keeping track of physical inventory. Oftentimes reps don't have visibility into their colleagues' trunk stock inventory, which decreases efficiency and increases device delivery times. For example, if a rep runs out of an item that is needed for a procedure but another rep on the team has the product in their trunk, it may be easier for the team to get the device to the physician's office in time for the procedure compared to ordering one from the central warehouse. However, without knowledge of what is in their teammates' trunk stock, this would not be possible.
Having a tool that automates this activity for sales reps with the completion of a simple task, such as scanning the device and generating a purchase order or generating a transfer order with a neighboring sales rep, is an easy to implement solution to this traditionally burdensome task. Most reps use mobile devices in the field to keep track of products. But most Enterprise Resource Planning (ERP) systems don't have a mobile interface. Simplifying the process of handling and managing trunk stock and reducing the time involved in the task eases the burden from your sales team, leading to increased productivity for your reps and compliance with regulatory requirements.
How Does TikaDevice Solve Inventory Management Issues with Trunk Stock?
Many of the medical device sales leaders we spoke to find trunk stock inventory management to be a pain point they would love to address to improve the effectiveness of their sales team. When we developed TikaDevice, we took this feedback seriously, prioritizing features that would help solve reps' everyday challenges such as managing and having visibility into medical trunk stock inventory and ensuring regulatory compliance across the organization.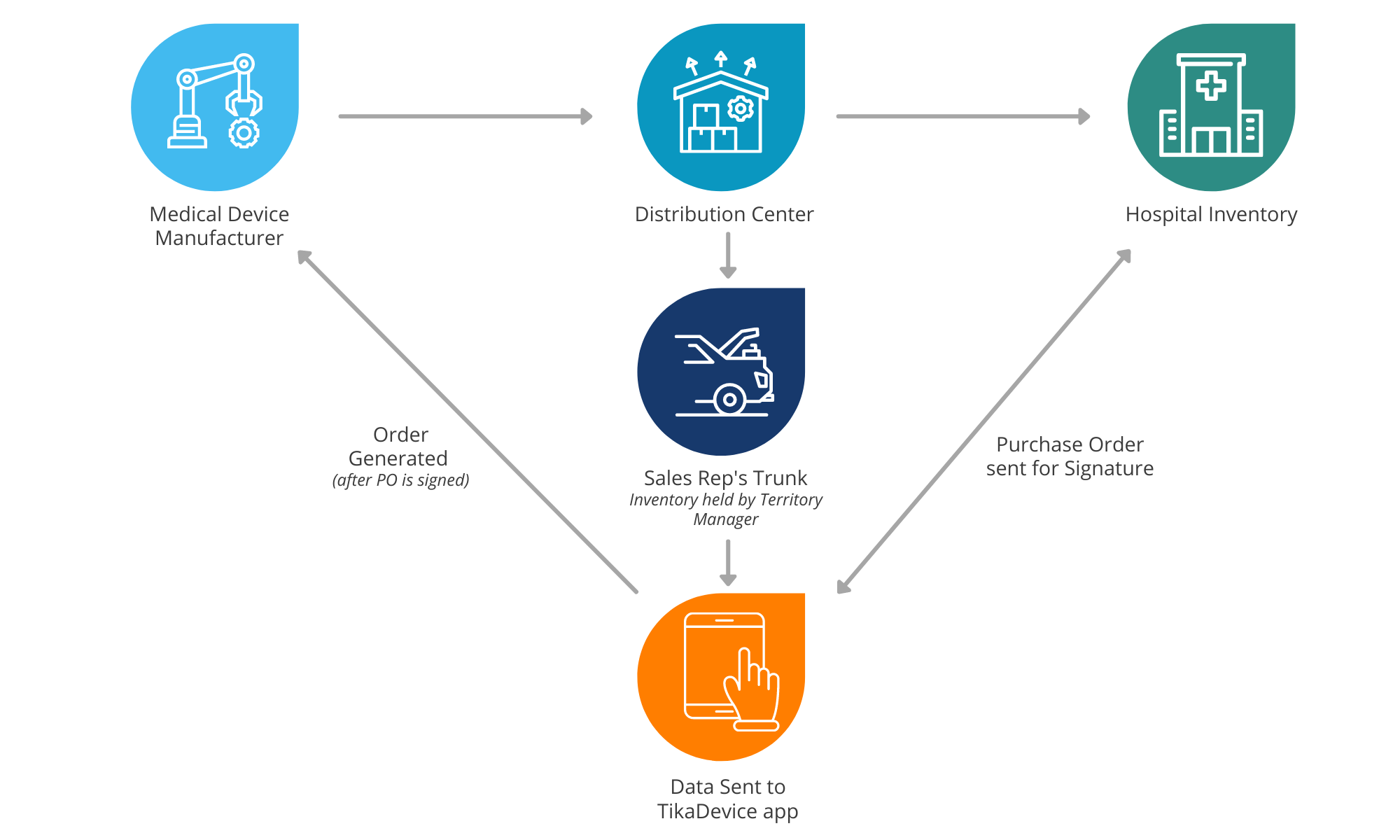 The Tika application notifies the rep if a customer's inventory is high or low so they can proactively manage consignments. Reps can also scan the product in their trunk stock, generate an order, and send it to the physician for electronic signature. Automated receipts can then be sent to the physician's office and the manufacturer's customer service team for further processing. Considering the cost of some of these devices and the cost of managing them manually, the savings are substantial when inventory isn't plagued with blind spots.
The beauty of TikaDevice is that it's one solution that encompasses all sales reps need — they don't have to go in and out of various apps or fumble through spreadsheets on a laptop while they're on the road. With capabilities ranging from automating your medical trunk stock management, data-driven physician targeting, insight-based strategic planning, and so much more, TikaDevice is the sales enablement tool your team needs. How nice is it when the information we need gets pushed to us, and better yet, how efficient do we become when that information is prescriptive in nature?
TikaMobile: Experts in Trunk Stock Inventory Management
Products like TikaDevice allow you to have control in real-time over your inventory across your field team. Some of the benefits of using TikaDevice, include:
Customer service integrated purchase order generation

Creating greater transparency for inventories (Trunk Stock)

Rep Internal transfers

Identifying when inventory is low and order replacements

Increasing market share and revenue
Interested in learning more about how TikaDevice can help your team better manage trunk stock inventory and maintain compliance with all applicable rules and regulations? Contact us today to schedule a full demo of the product and learn about TikaMobile's full suite of solutions for the medical device industry.