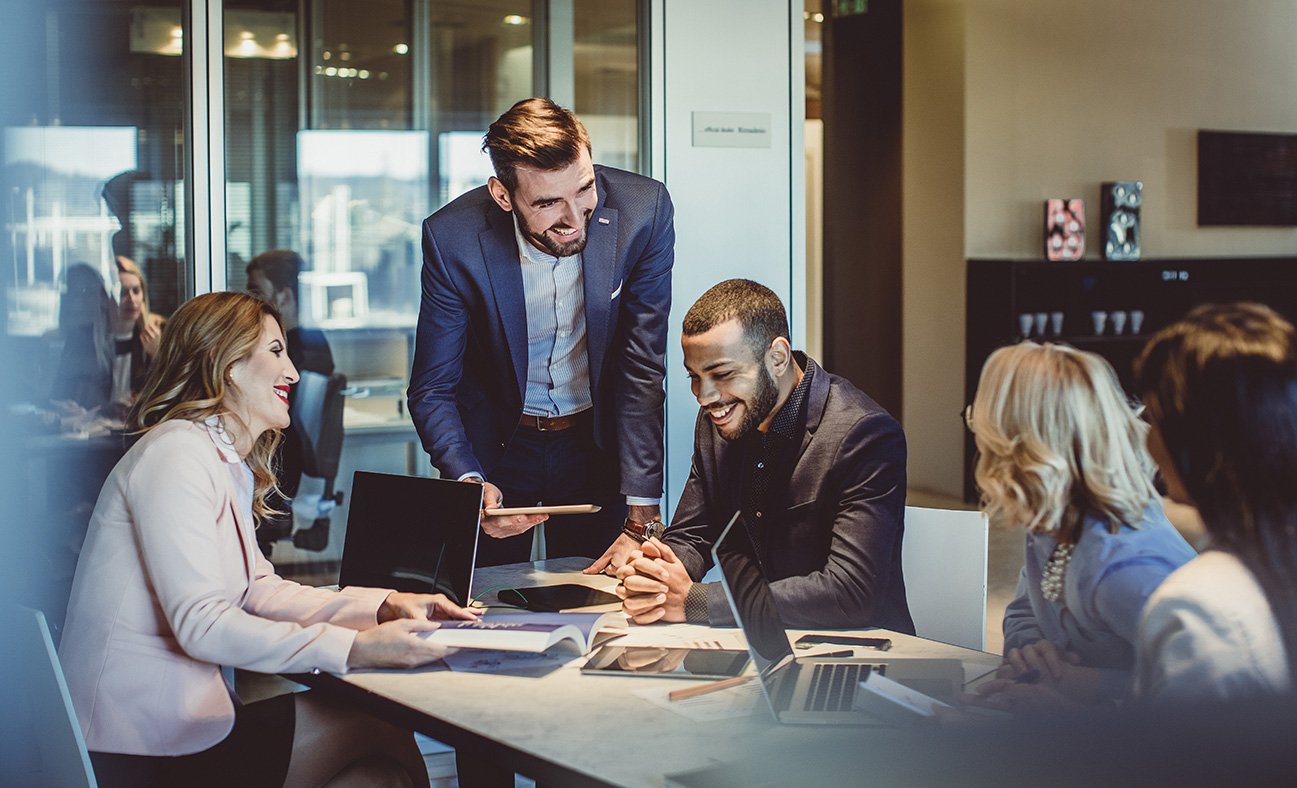 In the pharmaceutical industry, a slew of interesting patterns and relationships have been identified as a result of COVID-19. When it comes to commercial organizations, it's important that senior sales leaders stay on top of both internal and external trends in order to maintain a competitive edge and continue providing value to customers. More recently, it has become increasingly obvious that in the pharma industry, the impact of COVID-19 has sparked a need to modify the commercial model on all fronts.
Therefore, pharma organizations need to keep top of mind how to maximize their commercial value with the use of data. Pinpointing issues allows leaders to focus on areas of improvement for the organization's commercial approach. Similarly, reacting to trend analyses and realigning your SWOT analysis will help your commercial team identify prominent opportunities and capitalize on them.
Reacting to Trend Analyses
The first "R" of the pharma commercial strategy – reacting to trend analyses. Not only can data tell a story about the past, but it can also give insights into the present and future with the right predicting capabilities. Integrating trend analysis into your sales strategy keeps sales reps aligned to their commission goals as well as increases productivity and revenue generation.
On a larger scale, more pronounced trends might tell a bigger picture story about the effectiveness of your commercial strategy overall. For example, information into prescriber behavior, patient journeys, and even competitor trends all play into a larger, overarching story. Therefore, being able to identify trends and react to them accordingly will help you decide how to have maximum commercial success when driving the strategy forward.
Realigning to Maximize Commercial Value
Once you have reacted to trend analyses the second "R" of the commercial strategy needs to be the primary focus – realigning to maximize commercial value. Realigning the commercial strategy may take the form of reallocating resources such as moving reps to different teams or even breaking up different territories.
Realignment may also present itself through adapting to changes in therapeutic areas and reframing messaging and targeting strategies. To make this process more effective, pharma organizations should invest in digital resources to make interacting with HCPs easier. Capabilities that allow commercial teams to identify who to target and what messaging to utilize will make engagement more straightforward.
Realizing the COVID-19 Impact on SWOT
Once the realignment of the commercial strategy has occurred, you can appreciate the third "R" of the commercial strategy – realizing the COVID-19 impact on your SWOT analysis. Understanding and pinpointing exactly what aspects of the SWOT analysis are effective will help pharma leaders modify their commercial model to address the impact COVID-19 has had on the industry.
Unfortunately, COVID-19 may be around for a while. The slew of concerns it causes should be taken into account such as delay in pre screenings and backup of non-essential surgeries due to limited office visits or availability during the pandemic. In addition, commercial teams should be equipped with information regarding the virus' relationship to their products, which requires collaboration within the organization with medical affairs teams.
Senior leadership should revisit their strategy often, especially in the face of a pandemic where patterns could be highly unpredictable. With TikaMobile, you can review the SWOT analysis related to a specific customer or product within the TikaPharma platform and compare it against the strategic plan. In addition, you can view the trend analyses and access product metrics as well as understand how they trend against the market to build the strategy and make more informed business decisions.
Citations
https://www.pharmexec.com/view/strategic-realignment-better-future