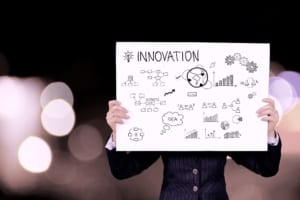 TikaMobile participated in MedForce 2018 in Boston, MA. I was Chairperson for day 1 of the conference, kicking off the proceedings with a keynote presentation and then facilitating various discussions. Throughout the conference, the TikaMobile team met with marketing and sales executives from America's leading medical device companies, as well as pharma companies to network, collaborate, and learn from one another's experiences.
Here are a handful of the points that we discussed and the key takeaways we gathered from some of the summit's speakers, such as Jay Graves, Neil Gomes, Nick Ruth, Jim Yearick, Mary Beth Moynihan, Jeff Sullivan, Terry Coutsolioutsos and Kasia Hein-Peters:
You must see the future in order to compete — reimagining is essential.
If you do not anticipate future changes to the life sciences industry, you will fall behind the curve. We are all aware of the problems that exist in the industry, but what are the effective and innovative solutions to address them? Companies must think about what a new commercialization model should look like and how to enable collaboration between different silos within the organization in order to establish positive change.
Every successful movement requires not only a leader, but also impactful initial followers.
Being a visionary is vital, but that alone it is not enough. When creating a vision for your company, you must construct a change management plan to support and drive your vision. Build bridges, create win-win scenarios, incentivize people and bring them on board to achieve the mission. In doing so, lasting advancements will prevail.
Create a differentiated product strategy based on life cycles.
The medical device industry needs to think like technology companies and understand where the product is in its lifecycle. Getting an innovative therapy to standard of care is a process. Expansion should only be done when the time is right.
Patient-centricity leads to innovation.
"We try never to forget that medicine is for the people. It is not for the profits. The profits follow, and if we have remembered that, they have never failed to appear." — George Merck. Innovation must provide an added value to both the company and its customers. Profit will automatically follow.
Change management is difficult but it is vital to survival.
Change management is difficult as current incentives are aligned to maintain the status quo. At least sixty five percent of managers need to be onboard for a new plan to succeed. It is crucial that your company initiates and implements change as soon as problems arise. Instituting change is challenging, as it requires time, resources and the willingness to change across the entirety of the company. However, it is imperative to be innovative and to take advantage of available resources now so that the company doesn't find itself playing catch-up later.
Sales teams need to focus on value.
The top performing sales teams strive to add value to the system. Most traditional teams with core performers focus only on relationships. Recent independent research showed top performers have a clear purpose, utilize data, anticipate any barriers they may face and are constantly learning. Focusing on value is what separates top performers from core performers, and teams with top performers operate more efficiently and effectively.
Align commercial model changes with lifecycle.
Intense competition is leading to commoditization but new models have to be found in order to articulate the value of the product. Changes in reimbursement patterns and more focus on patient pay models, while a challenge, are also opportunities. As companies are exploring new patient pay models, some medical device companies have successfully explored strategies to charge more for a premium patient experience with spectacular results.
These key takeaways must be incorporated into companies' strategy plans in order to pave the way for future success.