Bridging the Gap in the Pharma Industry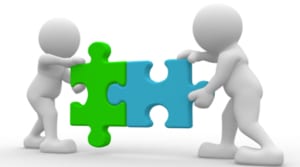 Leading organizations today are finding solutions to essentially do one thing: eliminate the structural gap between sales and marketing departments in their business. Sales and Marketing departments of any organization are fundamentally different but highly inter-related. To achieve the sales goals of any business it is important that the value proposition communicated to the target customer by both sales reps and marketers is the same.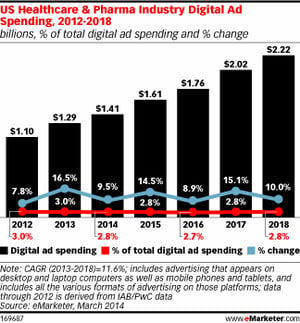 The centre point of discussion of this post is how mobile is revolutionizing and trying to eliminate this gap between sales and marketing in pharma industry. Statista research shows that globally till date users have downloaded 102,062m mobile apps. That number is definitely way too high to be ignored. The proliferation of mobile in people's lives worldwide is something extremely significant. Below is a graph from eMarketer's latest study which shows that the digital spending in pharma industry which has been steadily increasing since last 5 years. In 2014 out of the digital spending $373 million was spent on mobile. Organizations are realizing technological advancement in this area is fast paced and sales goals need to align with the organization's visions. Effective knowledge management for sales reps can have huge impact on the sales performance. Pharma sales reps are constantly on the move with the wide spectrum of customer demographics. Understanding what it takes to close a deal instantly is key in this competitive market. A mobile app that functions both as an analytics and a data management tool is the answer to this problem.
At this point; you would wonder what will a Mobile CRM app do here? Well; to begin with it can align your business's planning, marketing, improvement and product goals. And in addition it will act as a hassle free and seam less customer engagement tool for the sales reps. One of the many reasons the sales reps and marketers are unable to effectively communicate is because the communication is generic and not targeted. A tool that segments all your data into the verticals it needs to be can help improve the sales performance and reduce the pressure on your marketing team. Imagine your sales rep having personalized information at all times even when he is on the go! That is the power of mobile today. The tool can enable real time alerts and notifications to facilitate patient engagement.
A forward thinking CRM tool can help you:
Effectively monitor marketing ROI of the business

Efficiently manage pipeline

Create communication channels between the sales rep and the customer

Promote knowledge

Accelerate patient engagement

In agile pre-calling

Improve team performance to meet organization goals together
With our TikaPharma product you can actually customize entire platform with your organization's inputs and needs. We believe in driving the competitive advantage for your organization to improve and achieve performance goals.
Don't forget to comment your thoughts on this post.
Stay updated with our latest stories on Twitter @ Tika_Mobile